The act of catching fish is called "Fishing". Fish are usually caught in the wild. Some of the common techniques of catching fish include hand gathering, spearing, netting, angling and trapping. The term also refers to catching other aquatic animals as well. Fishing has been a big Industry for over the years and one of the oldest act of man since its evolution, as the population continued to grow mostly on the coastal areas. According to FAO statistics, the total number of commercial fisherman and fish farmers is over 38 millions and the unregistered, non-commercial fisherman might also be in a great number. Overall it provides employment to over 500 million, directly and indirectly. In addition to food processing, fishing is also a favorable recreational activity. There are two principal fishing industries sectors;

The Commercial Sector; comprises of individuals and enterprises assosiated with the profession of catching and selling fish to make an income.

The Traditional Sector; comprises of individuals and enterprises associated with resources form which primordial people elicit products in accordance with their traditions.
Mexico roughly has a total fishable coastline of 10,000 kilometers. I has hundreds of island and is one of the favourite sportfishing and vacation destination. You may choose from a luxury yatch to a traditional tin boat "Kayak". Its beaches offer, Fantastic variations to explore Mexico's huge galaxy of sport fishing waters, including the lifetime opportunity of catching literally hundreds of species of fish. Some of the finest fishing destinations present in Mexico are Baja California, Ensenada, Erendira, San Quintin, Magdalena Bay, Cabo San Lucas, East Cape, La Paz, Loreto, Santa Rosalia, San Felipe, San Carlos, Rocky Point, Mazatlan, Cancun etc.

One of the most common fishes caught in Mexico is Peacock Bass Fish, known for its sheer strength, tenacity and acrobats. These Peacock Bass fish are giant, weighing form 8 to 25 pounds. Mexico Peacock Bass fishing can be done on the greatest black bass lakes in the world and in mexico, there are four such lakes on its western coast. Mexico Bass fishing is an ultimate experience because it has some of the best bass fishes of the world. Mexico has several lakes that are famous for its bass fishing.

Deep water fishing is much familiar to people out there in Mexico. The Carribean shores to mexico houses White and Blue Marlin, Sailfish, Dorado( Mahi Mahi ), Blackfin, Yellowfin Tuna, Snapper, Slammer Dolphins, Skipjack, Kingfish and Wahoo, in diffierent seasons. The best season to look for the hunt is from April to July. Cozumel and Cancun offers great deep water fishing oppotunities. You can expect tons of Sailfish, and also mixed White Marlin in a good quantity. Charter boats are always available, usually throughout the year for deep sea fishing adventure.

Even saltwater fishing has become a year-round pursuit for light-tackle anglers across the globe. Mexico has world class saltwater flats fishing, for its famous bonefish, permit, Barracuda and some other species as well. If you haven't seen the acrobatic flight of a tarpon, searing run of a bonefish, the brute strength of the permit, your experience is simply not vast enough. The popularity of saltwater fishing has grown to an exponential extent over the past decade.

The shores of Mexico has much to offer to its adventurers. And why not, its a fishing paradise.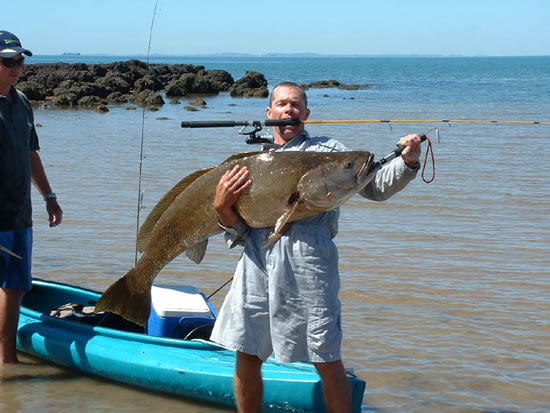 FISHING IN MEXICO